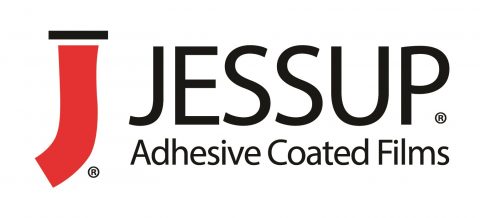 Paterson, NJ (September 16, 2020) . . . Responding to increased customer demand, Jessup Manufacturing, a leading global manufacturer of adhesive coated films, has partnered with New Era Converting Machinery, Inc. on the installation of a new, world-class coating and laminating line.
The machine is currently in the process of being installed at the customer's Lake Bluff, IL facility. Despite the challenges presented by the ongoing pandemic, both sides have worked together to keep the installation and startup on schedule.
"For us, it's all about meeting the growing and expanding needs of our customers," said Rob Jessup, President, CEO and third-generation owner of Jessup Manufacturing. "This new line gives us a strong competitive advantage and allows us to deliver a level of product innovation that gives our customers true differentiation in their markets."
Steve Blackowicz, Jessup's Vice President of Sales, was quick to call out to upgraded capabilities. "Speed is a significant improvement," Blackowicz said, adding the heater, chiller, and dual inline corona treaters as key features that will enable his global sales team to "meet the challenging and changing dynamics of our customers' businesses…and – and this is a big one – be more competitive as we go after new markets."
Rick Brizek, Vice President of Operations who led the team that selected New Era, said that after an exhaustive search, New Era stood out. "We were impressed with their commitment to quality. Our site visit was quite impressive…as were their engineering staff and top management. From our first meeting to interviewing their references to when we signed our contracts, New Era made us feel confident in our decision."
"Working with the Jessup Team has been a great experience, a collaborative effort from the initial sales call through the current installation phase," said John Looser, New Era Vice President-Sales Engineer. "New Era's depth and experience with designing and manufacturing Coating and Laminating Equipment, along with Jessup's vast production and product knowledge, resulted in a well-engineered, efficient and safe production machine."
About Jessup Manufacturing
 Founded in 1956, Jessup Manufacturing Company has grown into a global manufacturer of adhesive coated films. The company is recognized worldwide for its world-class service, support and product quality provided to a growing customer base that includes the national defense, healthcare workers and first responders, as well as the pharmaceutical, food processing, chemical, action sports, transportation sectors (aerospace, automotive, rail, marine), energy, architecture, construction, advertising and safety graphics media diversified manufacturing markets. Jessup was deemed an essential manufacturer and has remained open during the pandemic. Jessup is currently expanding its McHenry operations by 30,000 square feet and increasing its material coating capacity by almost double. The company is actively hiring. In additional to its griptape product line, Jessup's global brands include Solve+Make™, Jessup's service for making application-specific adhesive coated films; Safety Track® non-slip tapes and treads; Glo Brite® photoluminescent films and exit signs; Asphalt Art® and TexWalk® media for printed graphics. Visit jessupmfg.com for more company information.
About New Era Converting Machinery Inc.
 New Era is a global enterprise focused on providing custom designed equipment solutions for the web handling industry.  With decades of industry experience on staff, we can apply our engineered solutions to provide you with web handling equipment tailored to your converting needs.  We have a great deal of experience with coating, laminating, calendering and drying systems for a wide variety of environments and our customer base spans most industries which handle materials in a roll to roll fashion.  Learn more about New Era's capabilities on our website https://www.neweraconverting.com or follow us on twitter @webconverting.