Paterson, NJ (April 16, 2018) . . . New Era Converting Machinery, Inc. has entered into an agreement with Adept Converting Equipment, Inc. whereby Bruno Raynes, Adept's owner, will join with New Era to service Adepts' clients' web converting equipment needs. Adept Converting is a manufacturer's representative organization based in Peterborough, NH. They have been serving clientele across North America for 25 years, and will bring an expanded outreach into the market for New Era.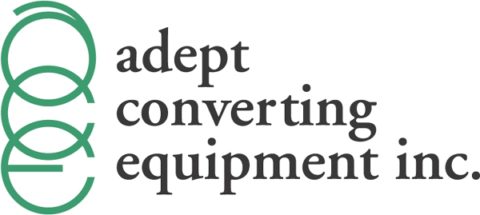 "We are excited to be partnering with Adept Converting," said Bob Pasquale, President of New Era. "Bruno is well-known in the industry and has been a major player in the converting market for a long time now, and we know that New Era will benefit from both his experience, his expertise, and his extensive knowledge of the needs of the converting industry."
Bruno Raynes, a U.S. Air Force veteran, has worked in the plastics and converting industries for over 30 years, gaining first-hand knowledge of every level of the process and becoming familiar with many of the various important players and OEMs across North America.
"New Era is truly an industry leader in converting machinery," said Raynes. "After analyzing market needs for improved quality, service and engineering expertise, we chose to join with them to service our customers. New Era is in tune with the increased market demands for full engineering excellence, price competitiveness, aesthetic and functional quality, on-time deliveries and seamless installation and start-ups."
Adept Converting Equipment can be reached at (603) 924-3937, and Bruno Raynes can be reached at braynes@myfairpoint.net.
###