In an ever-changing marketplace, new materials and products are constantly being developed.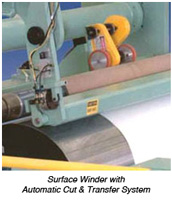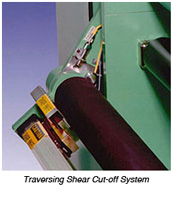 The handling of these webs is a continuous challenge. In particular, the ability to cut, splice, and transfer these webs requires rigorous testing. New Era is committed to working with customers to deliver the latest technology available.
Our Unwind/Winder Test Stand is designed for just this purpose. Capable of running webs at up to 1000 fpm and 80″ wide, this system can be used to test burst, shear, traversing, and various other cutoff systems as well as transfers including New Era's patented zero fold over Carousel Winder. The system is interfaced with our high-speed digital camera to enhance analysis of the material handling.